The delicious Monday nourishing bag, delivered to your door!
Take a night off cooking, sit down and enjoy!
Monday bag – pop up!
March 1st, 2021    SOLD OUT!    Thank you!!! Stand by for more opportunities in April. 
Sit down, enjoy your people with delicious food that is ready to eat!
Your Nourish Monday bag is gluten/sugar/dairy FREE! Plus dessert for a special treat (dessert contains gluten, sugar and dairy)
The Monday bag includes main course meat, cooked vegetable side, clean carbohydrate, home made dressing, 2 soups (1 quart each) and a green juice (16 oz pure juice).  Plus a home made dessert.  Everything is made from scratch and nothing out of a box, ever.
It's healthy because your dinner is not only prepared with love, but made with whole real digestible ingredients, more than 80% organic. Desserts are delicious and worth enjoying, made with real organic butter, organic sugar and cage free eggs. 
Delivery range centered in Prairie Village, KS. South to 119th, West to Metcalf Ave, North to the Plaza area, East to Wornall Road. 
Order by Sunday at 2PM and we'll bring your NOURISH bag on Monday between 4:45 – 5:45PM. 
The Monday NOURISH bag: $88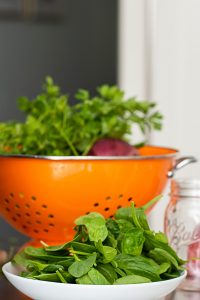 Here's how it works:
Click 'ORDER MONDAY BAG' to see the menu and place your order.
PLEASE ORDER BY SATURDAY AT 2PM.
PayPal is our credit card processor but you may pay via cash/check or VENMO if preferred. Please note, you do not need a PayPal account to pay via credit card.
You'll receive an automated confirmation email, if you did not receive an email, your order did not process completely.
Your delicious Monday bag arrives ready to eat on Monday early evening between 4:45PM and

 

5:45PM.

It's great to leave out a full size cooler. We drop, ring and run:)

Sit down, take a deep breath and enjoy yummy food! 

nourish@gowithsteph.com