The delicious Monday nourishing bag, delivered to your door!
Take a night off cooking, sit down and enjoy!
A Fresh Start – special 21 day reboot with KALOS and Bee Organized!
It's the only way to get your Monday bag this spring!!!
April 19th – May 9th
THREE Monday bags in a row, delivered each week.
I'm so excited to get cooking for you!
Registration closes April 17th at noon. See you there!
What's in the NOURISH Monday bag?
fresh organic protein/meat, 4 servings
cooked vegetable side, 4 servings
clean carbohydrate like quinoa, sweet potatoes, brown rice, 4 servings
Steph's delicious home made dressings, 5 ounces
two beautiful soups, 1 quart each
one organic pure green juice, 16 oz jar

special gluten/sugar free treat to enjoy for breakfast or snack

your Nourish Monday bag is gluten/sugar/dairy FREE!

sit down, enjoy your people with delicious food that is ready to eat!
Super healthy foods to enjoy for dinner with your family or keep it all to yourself and have food ready to eat for lunch and dinner. All made with whole real ingredients that your body loves. 
Delivery range centered in Prairie Village, KS. South to 119th, West to Metcalf Ave, North to the Plaza area, East to Wornall Road. 
Order our special A Fresh Start program by April 17th, Saturday at noon.
NOURISH Monday bag delivered each week between 4:45 – 5:45PM. April 19th, April 26th, May 3rd.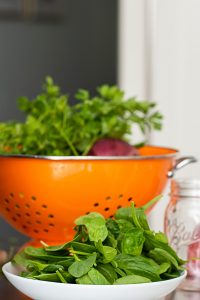 Here's how it works:
Click 'A Fresh Start' to sign up place for the 21 Day Spring Reboot. 
PLEASE ORDER BY SATURDAY, April 17th AT NOON!
You'll receive an automated confirmation email, if you did not receive an email, your order did not process completely.
Your delicious Monday bag arrives ready to eat on Monday early evening between 4:45PM and

 

5:45PM.

It's great to leave out a full size cooler. We drop, ring and run:)

Sit down, take a deep breath and enjoy yummy food! 

Email Steph with any questions: nourish@gowithsteph.com